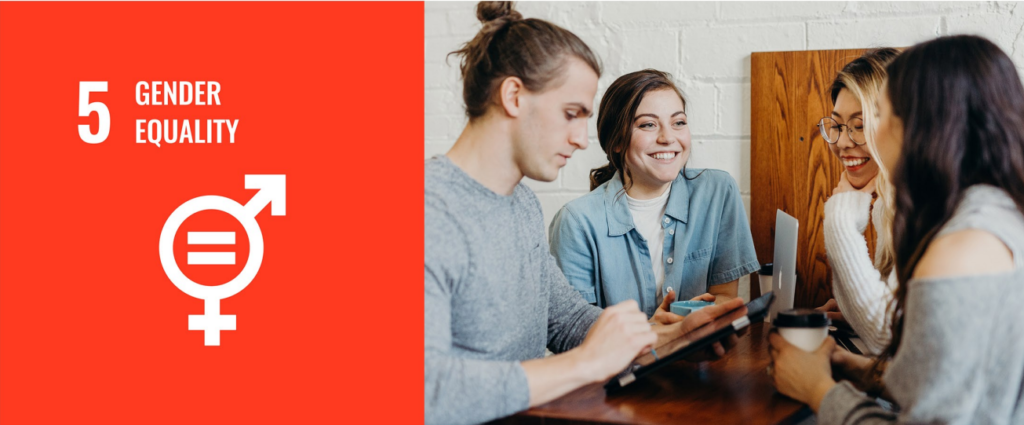 5.1 Spirit of the DG and the University's Philosophy
Gender equality is not only a basic human right but also a necessary foundation for world peace, prosperity, and sustainable development. Their physical differences should not preclude males and females from enjoying the same rights, and gender should not affect one's chances of success and development. Gender equality in higher education has always been of considerable concern to the UN. In the university environment, NTNU proactively responded to the emotional and physical support needed by female and multigender faculty and students, reviewed the security and encouragement mechanisms for female students, and formulated relevant policies aimed at preventing gender discrimination on campus. At the same time, NTNU continues to promote the sustainable development of gender equality on campus by promoting diverse gender-equality advocacy campaigns and encouraging teachers to invest in relevant courses and research, thereby creating a gender-friendly and happy campus.
Setting up a gender-equality committee to promote gender awareness on campus
NTNU actively promotes activities related to gender-equality awareness. The Gender-Equality Committee was established in 1997, and the "Key Points for Gender Equality Education Implementation at NTNU" were formulated in 2004 to ensure that women and transgender people are treated equally. The University also offers research courses related to gender equality and encourages all administrative and teaching units on campus to host diverse events to promote gender-equality awareness together.
Actively planning gender-equality awareness in activities and courses
All units and offices of the University promote gender equality in both campus activities and courses. This includes the Personnel Office providing administrative staff with training courses to promote gender awareness and gender- and sexual-diversity concepts for the faculty and students on campus, the Office of Research and Development organizing gender-equality lectures, the Office of Student Affairs regularly arranging gender-equality keynote speeches in the "Now The New U" freshman camp, the College of Teacher Education organizing educational research on gender names and other topics for students and intern teachers, the Mandarin Training Center promoting sexual harassment prevention during the student orientation sessions that are held every 3 months, and the Office of International Affairs organizing student orientation sessions for overseas students to promote gender equality. The Office of Student Affairs promotes gender-equality awareness in work reports for the heads of student associations, and guides student associations in holding or participating in competitions, sports, and related activities to ensure that no people are treated differently due to their gender.
Promoting gender-equality month: the "Erozlife Festival"
The "Erozlife Festival" is the University's annual grand event for its gender-equality month. Through concerts, lectures, film festivals, photography exhibitions, essay competitions, and various active and passive activities, the University conveys the concept of gender equality and promotes awareness and friendliness towards gender diversity. This year (2021) is the tenth anniversary of Erozlife. This activity combines administrative guidance from the University, planning and execution by student bodies, and students' independent participation in activities. It is being expanded each year to neighboring communities and other schools, and is a major gender-equality promotion activity that involves the entire university. The goal is for gender to no longer be an obstacle, and the spirit of equality being implemented in daily lives.
Creating a gender-friendly campus living space
The University has created a special gender-friendly space in the dormitories, and a barrier-free toilet space that can be used by people of any gender and age, as well as by people with disabilities. There are gender-friendly spaces in each of the three campuses, so that people on campus can go to the toilet with peace of mind, while the ratio of male-to-female toilets has been adjusted to address the problem of discrepant toilet numbers.
The University also specifically strengthened the partitions and door seams of each toilet and have added emergency bells to enhance safety. Furthermore, NTNU added auxiliary lighting in remote corners of the campus to build a campus environment that respects diverse values and is safe and comfortable for everyone.
5.3.1 NTNU leads domestic universities in piloting gender-friendly floors
To promote gender-friendliness on campus, and in conjunction with the gender-friendly dormitory implemented in the 2020 academic year, the Office of General Affairs organized a series of thematic workshops on gender-friendly dormitory spaces starting in March 2020, which included two seminars for teachers and students and three subject talks to promote gender equality and a friendly environment on campus.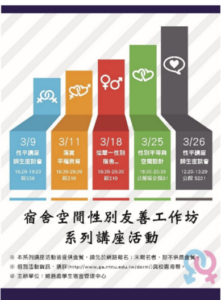 5.3.2 Professor Chiu Mei-Hing of the Graduate Institute of Science Education at NTNU is the first person in Taiwan to win the Distinguished Women in Chemistry or Chemical Engineering Award
Fewer than 30% of scientists in the world are female. The IUPAC (International Union of Pure and Applied Chemistry), which is older than 100 years, has recently announced the winners of the Distinguished Women in Chemistry or Chemical Engineering Award for 2021. Professor Mei-Hung Chiu, Distinguished Professor of the Graduate Institute of Science Education at NTNU, is the first scholar in Taiwan to receive this honor.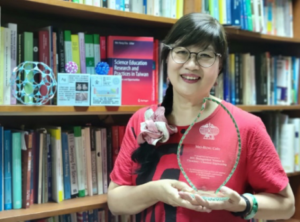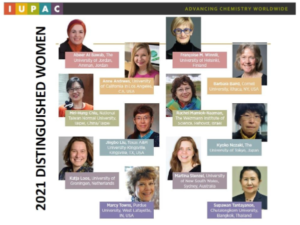 5.3.3 NTNU Erozlife Festival conveys gender-equality awareness and friendliness
The University's campus gender-equality promotion activity, the Erozlife Festival, has reached its tenth anniversary. The Erozlife Festival is the NTNU's annual grand event for the gender-equality month. This festival conveys the importance of gender-equality education through concerts, lectures, film festivals, photography exhibitions, essay competitions, and various active and passive activities.