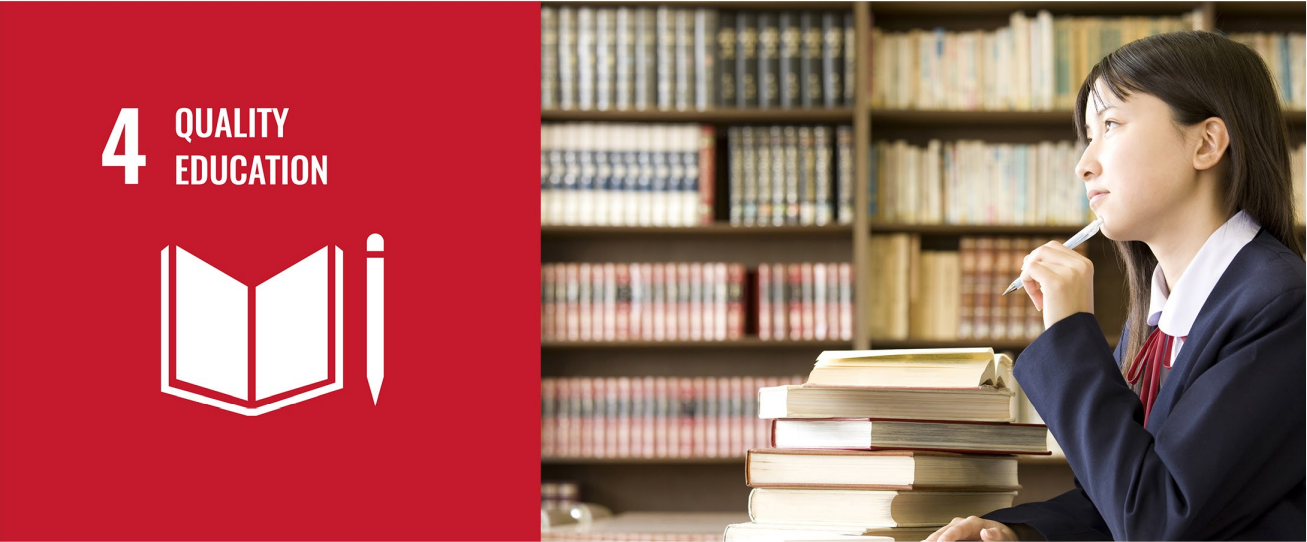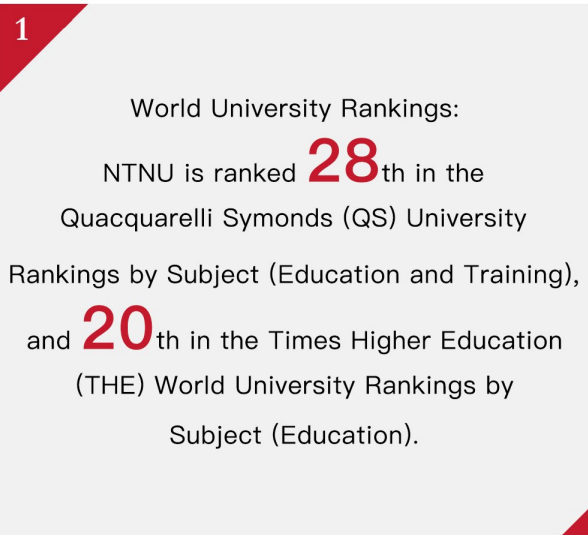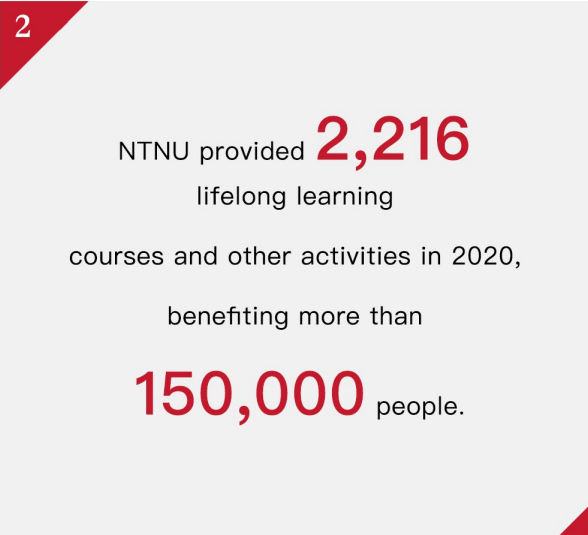 4.1 Spirit of the SDG and the University's Philosophy
International public opinion affirms the importance of education in solving poverty, work, health, and achieving sustainability, and the UN has called for the promotion of high-quality education in the SDGs, with the hope that everybody, regardless of sex or being disadvantaged or not, will be able to receive good technical, vocational, and higher education. The University is a global leader in the field of education, and has the goal of ensuring inclusive and equitable quality education for all. In terms of overall institutional governance, the University has created a diverse, flexible, and interdisciplinary learning environment and innovative education model, and nurtures interdisciplinary talents that both show compassions toward local community and possess global mobility. The University also tailors appropriate learning tools and teaching methods to meet the learning needs of students from different ethnic groups and of different ages to achieve learning support and implement social justice. At the community level, it plays the role of a think tank for regional sustainable development, actively explores local needs through companionship, stays, and immersion, and uses innovative methods and practical actions to achieve the common good in the community. At the national level, NTNU works with the public sector to participate in the formulation and research of education policies, assisting schools at all levels with curriculum development and teacher training. On the international front, the University provides a globally friendly campus and guidance for foreign students, deepens existing European and American academic networks, and expands connections with Southeast Asian countries to promote bilateral educational cooperation and talent cultivation.
Cultivating excellent teachers and professionals to serve society and the world
The teaching quality and academic reputation of NTNU are excellent, with abundant research energy and global influence. In 2021 the University was ranked 20th in the world by THE and 28th in the world by QS for the education subject area, the highest among all universities in Taiwan. In a domestic survey conducted by Global View Magazine(遠見) in 2021, the University ranked first in the humanities, law, and business category. This indicates that the University not only leads the education field globally but also is highly competitive in other fields. The University has nurtured more than 150,000 alumni who have made outstanding achievements in various fields such as education, educational management, politics, arts and humanities, sports, and industry, and have become leaders of educational institutions at all levels. The graduate alumni constitute 49% of the principals of junior high schools, 53% of the principals of senior high schools, and 12.6% of the principals of colleges and universities in Taiwan. Together they nurture education elites, lead professional development, and have a profound influence on domestic education.
NTNU has the best results for teacher training in Taiwan. It also nurtured the largest number of government-sponsored students in senior high schools in the country. Sixteen counties and cities have formally designated the University to help nurture the students and teachers, and the Ministry of Education approved 107 government-sponsored students in the 2019-2020 academic year. NTNU produces professional Chinese language teachers who can be found all over the world, with the best overseas mobility among Chinese language teachers in Taiwan. To date the University has nurtured 6,345 high-level Chinese language teachers. The overseas employment rate of students from the Department of Chinese Language has exceeded 36%, ranking first in Taiwan for overseas mobility.
In terms of sports, the University is devoted to nurturing international-level sports professionals. Ten athletes from NTNU were selected for the Tokyo 2020 Olympic Games, and they won one silver and two bronze medals, creating a new milestone for Taiwan. The University also showed outstanding performance in domestic competitions. In the 50th National Intercollegiate Athletic Games, athletes from the University won 27 gold, 39 silver, and 49 bronze medals. They broke games' records in four sports and national records in another four sports. In terms of art, the University won more than 100 national or international awards in 2018 and 2019, including the first prize in the junior category of the 9th International Antonín Dvořák Composition Competition second place in the 29th Concorso Pianistico Internazionale "Roma" the IPA International Photography Honorable Mention, and the iF Product Design Talent Award Due to the COVID-19 pandemic in 2020, the University mainly participated in domestic competitions, at which it won more than 86 national awards, including first prize in the Eastern Gouache category in the 2020 National Art Exhibition, and first prize in the ink wash category of the 37th Taoyuan Fine Arts Exhibition.
Providing rich and diverse lifelong learning resources
NTNU "OpenCourseWare" (OCW) 
In 2007, NTNU lead many other domestic universities in implementing the OpenCourseWare (OCW) program. The University produced rich and diverse digital educational materials and made them freely available to institutions, students, and self-learners worldwide. The OCW website was launched in 2009, and by 2020 it had accumulated 669 courses and lectures. In 2020, 111,709 attended classes on the website, with the total number of people attending classes exceeding 3 million. Visitors come from 86 countries and regions, indicating that the University was providing a far-reaching teaching channel.
NTNU MOOCs program
In 2013, the University launched the course planning for MOOCs, and developed three types of courses featuring the following characteristics of NTNU: teacher training, Chinese language, and general education. These course bring new and high-quality learning experiences to teachers and students, and 17 high-quality MOOCs had been produced by 2020. Prospective students from outside have been recruited, with the total number of registered students reaching 4,920.
NTNU Taiwan Online Campus
In 2020, the University established the Taiwan Online Campus, offering credit-earning e-learning courses in Chinese and English, allowing people of all ages and professional fields both in Taiwan and abroad to participate in courses remotely. There are 19 credit-earning e-learning courses provided by NTNU. In addition, 6 partner universities have joined, offering a total of 58 credit-earning e-learning courses. The subject areas of the courses include literature, language, biology, artificial intelligence, art, social work, law, and information management.
4.3.1 Nurturing excellent teachers, and building a teaching reserve for International Baccalaureate teachers/bilingual teachers
In 2018, the University became the first teacher-training institution in Taiwan to offer the International Baccalaureate Educator Certificate. It has also obtained two international teacher program certifications: "International Education" and "Chinese Language Education." The former is the first international education program in Asia to be certified by the International Baccalaureate (IB). Combining teachers from the Division of Teacher Education Programs and the Bilingual Education Research Center, the University established a student-centric bilingual teaching model and teacher-training courses. In 2020 there were 19 graduates of the IB program, 4 of whom who had obtained the IB Educator Certificate and will be able to serve as teachers in any of more than 5000 IB schools around the world. In addition to pre-employment training, the University also offered the "International Baccalaureate Educator Certificate Programme for In-Service Teachers" in 2020 and conducted English-medium-instruction training for in-service teachers. In cooperation with the New Taipei City Government, the University offered the nation's first technical high school bilingual credit-earning course  in 2020, helping nearly 100 teachers to obtain a bilingual teacher certificate each year.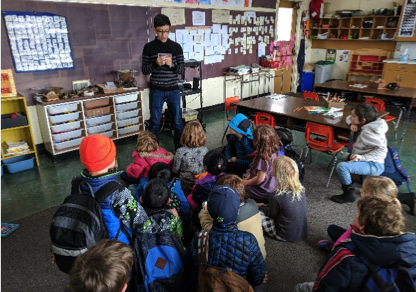 4.3.2 Flipping the general education courses in higher education in Taiwan
University students generally think that the teaching methods and content of traditional Chinese language in universities are similar to those in the fourth year at senior high schools. In response to the needs of university students for Chinese language courses, the University took the lead in promoting curriculum reforms, citing the American Quality Talk teaching model, and renamed the required freshman course "Chinese Language" to "Chinese Reading and Critical Thinking" and "Chinese Writing and Expression". Through the teaching method of "critical thinking, reading, and expression", students are guided to ask questions and discuss spontaneously, thereby improving their critical-thinking abilities and oral expression skills. In-depth discussion of a student-centered teaching model not only can connect with the teaching strategies of flipped learning and learning community implemented in high schools, but also nurture the core competencies in Chinese language of reading comprehension, critical-thinking research, and expressive writing. This approach enables students to build on their high-school language foundation and deepen their professional applications and interdisciplinary abilities.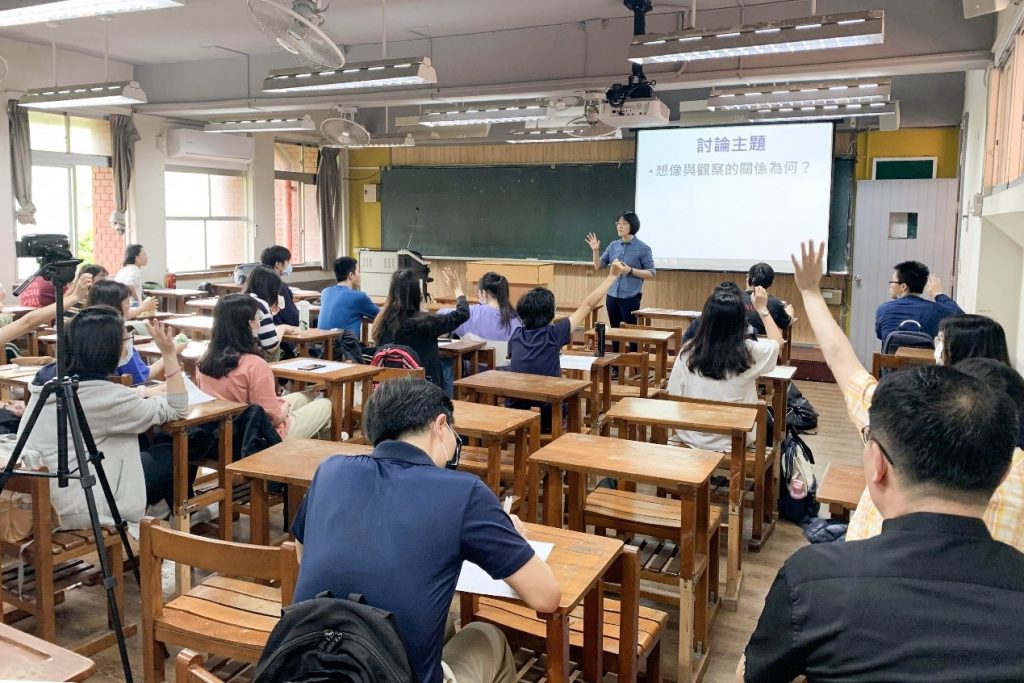 4.3.3 The action leadership course that explores the world changes the lives of thousands of abused children
The Department of Civic Education and Leadership at NTNU has been promoting adventure education and adventure therapy for more than 20 years. Not only has this initiative brought many marginal and dropout children onto the right path, but it has also inspired the dreams of many young people. The course includes Leader of the Day training in the curriculum to cultivate self-confidence in children and guide them to recognize their own abilities. Besides teaching the students at NTNU, it has also assisted thousands of children who have been victims of domestic violence, sexual assault, or poisoning through adventure education and adventure therapy. Outdoor education activities allow these children to increase their self-confidence, such as taking high-school dropouts to bicycle around New Zealand, leading family-supported children to climb the Himalayas, and taking university students out of their comfort zone to participate in activities such as mountain climbing, river trekking, canoeing, international charity work, and community services. Under the leadership of adventure therapy, children who used to steal cars and get into fights work hard to be admitted to university, and those who have dropped out of school due to domestic violence become more confident in guided conversations and rebuilding their lives. More than two-thirds of the children who have participated in this program have successfully changed their lives, and many of them aspire to be social workers to help others in need.