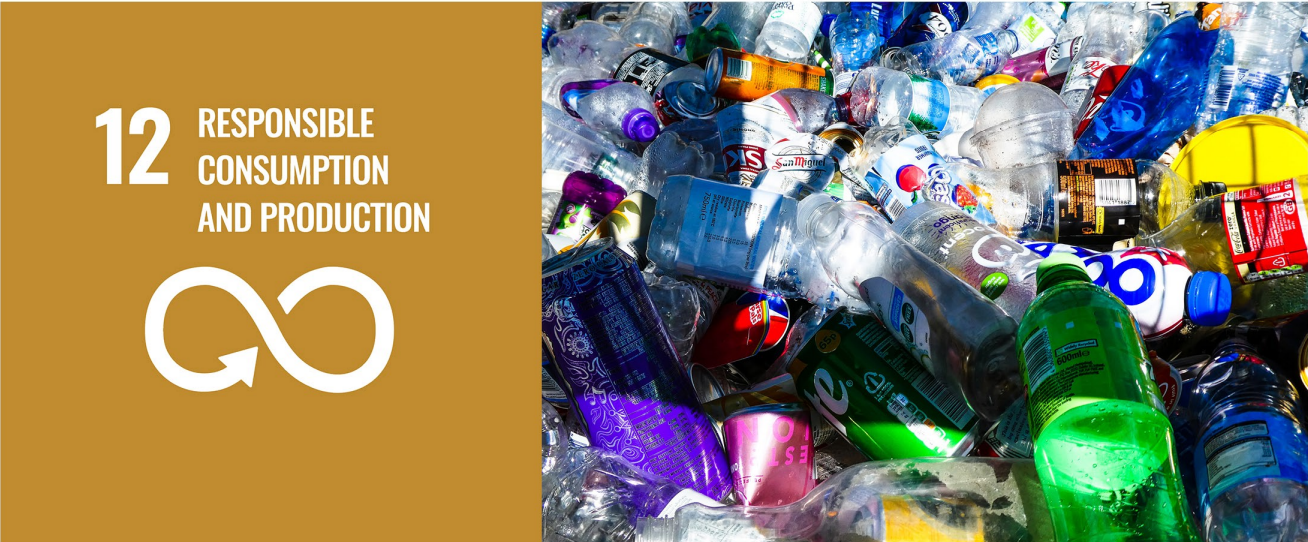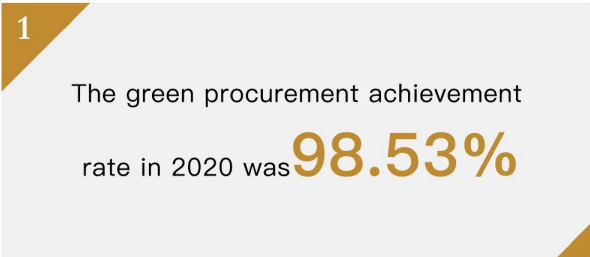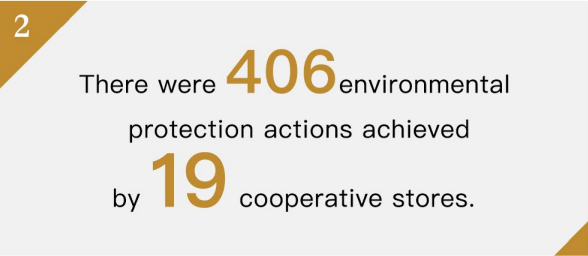 12.1 Spirit of the SDG and the University's Philosophy
Human beings are highly dependent on the use of natural resources. The current socioeconomic model of mass production, consumption, and abandonment has a continually devastating effect on the Earth. For SDG 12, the University needs to increase the efficiency of it use of resources and energy, build sustainable infrastructure, and allow everyone to have access to essential public services in order to reduce future economic, environmental, and social costs.
To move towards the goal of sustainable use of resources, in terms of overall institutional governance, NTNU is actively implementing and promoting relevant government policies. Starting with the most basic procurement processes and through a high achievement rate of green procurement, the University includes environmental sustainability as its main consideration for consumption, thereby putting responsible consumption behavior into practice.
In response to the international trend for zero waste, the University is focused on waste reduction at the source, classification, and recycling. In addition to implementing thorough waste sorting and recycling policies, the University also promoted the "NTNU Campus Plastic Reduction Protocol," taking the lead from meetings and the office administration to reduce the use of plastic and disposable items on campus, thereby practicing energy conservation and carbon reduction and creating a circular and sustainable campus life. Furthermore, through sound toxic-waste management principles, the University not only enables teachers and students to conduct professional research in a safe environment, but also avoids causing pollution and harm to the environment.
At the community and national levels, through the provision of high-quality education to transfer relevant knowledge, skills, and values, the University cultivates sustainable consumption and lifestyles by students, and encourages them to promote these aspects in society. Through the cooperation and training of local community partners, the University promotes the positive influence of society, and also cooperates with schools, communities, institutions, and industries to fulfill USR.
To address SDG 12, the University has green procurement as the core value for promoting sustainable development and disposes toxic substances and waste in an environmentally friendly manner. The University also promotes healthy and sustainable-consumption living values to teachers, students, and the general public through education, thereby supporting the achievement of a plastic-free, nontoxic, and healthy environment.
Achievements in promoting green procurement
Since 2013, the University has actively promoted green procurement by following several laws established by the central government: the Government Procurement Law, Procurement of Environmental Protection Products Priority Measures for Government Agencies, Main Points for Performance Evaluation of Green Procurement by Agencies, and Resource Recycling and Recycling Law. Other green procurement laws and regulations encourage employees to purchase environmentally friendly products that are energy-saving and recyclable, and characterized by low pollution. The green procurement achievement rate of the University in 2020 was as high as 98.53%. The procurement of food and beverage ingredients is supervised by the Health Center. Cooperating manufacturers are encouraged to give priority to using traceable agricultural (livestock and aquatic) products, organic agricultural products produced in Taiwan. At the same time, the use of genetically modified products is prohibited. Transform Fresh ingredients and their primary processed products are focused on, and the safety of the foodstuffs offered at campus cafeterias is checked using an ingredient registration platform to provide teachers and students with healthier and safer diet options.
Ensuring the proper disposal of waste and toxic substances
In terms of waste disposal policy, the University has a policy of compulsory garbage classification and recycling of resources, and entrusts qualified operators to assist in the removal and transportation of general waste, which is mainly disposed of by incineration in accordance with government regulations. In addition, construction waste is carried by qualified manufacturers to declared legal disposal sites as landfill. Recycled waste includes resource waste, food waste, and compost. In order to reduce the harm caused by chemical, biological, radioactive, and physical waste to humans, animals, and the environment, the Environmental Safety and Health Center was set up to look after the safety and health of laboratories, and the Toxic Chemical Substance Operation Management Committee was established to establish, review, and supervise chemical substance management regulations. An "online review system for requisitions of toxic and concerned chemical substances" and "standard operating procedures for the operation of toxic chemical substances" were established for the requisition, management, and entrusted clearance of toxic waste.
Actively promoting plastic reduction
The University actively invites teachers, students, and suppliers to participate in its campus plastic-reduction campaign. The University formulated the "National Taiwan Normal University Campus Plastic Reduction Protocol" to encourage the use of ecofriendly cups, bags, and meal boxes, and purchase products with environmental protection labels, and avoid using plastic bags and disposable plastic food containers, and reduce the purchase of overpackaged items. The conferences held in NTNU does not voluntarily provide bottled water, ball pens, or plastic materials in plastic folders. Meetings of each unit and the office administration at the University took the lead in implementing the protocol to demonstrate it and encourage its effects.
We have expanded the campaign of reducing one-use items to partnering with manufacturers and product suppliers. In order to promote its own environmentally friendly tableware that can be washed repeatedly, the University's outsourcing business contract for the student restaurants stipulates that manufacturers must comply with the "Objects and Implementation Methods for Restricted Use of Disposable Tableware" requirement announced by the Environmental Protection Agency (EPA) and do not provide single-use tableware to customers, and the food items should not be packed in plastic bags. Convenience supermarkets that cooperate on campus also do not provide cutlery, and fully implement the "Prohibition of Disposable Tableware for Free Disposable Tableware by School Merchants" requirement. In addition, manufacturers are encouraged to introduce their own ecofriendly cups and boxes for purchased meals by discounting them.
12.3.1 Fulfill USR by plastic reduction
The biggest difference between universities and other institutions in the practice of sustainable development lies in their provision of high-quality education and academic majors. Through the "University Social Responsibility Practice Project," the University takes ecofriendly and ecologically sustainable living as the ultimate goal, and applies plastic-reduction promotion strategies to schools, enterprises, communities, and the general public in order to expand its social influence. In terms of overall institutional governance, the University has links with multiple universities to develop interschool and cross-domain plastic-reduction courses and action plans from different learning areas and perspectives, leading students to promote participation on campus and in the wider community. From the corporate side, the University encourages corporate social responsibility (CSR) to invest in plastic-reduction activities together, and cooperates in the research and development of green-living products that can replace plastic products. At the community level, in cooperation with the Guzhuang Community Development Association, which is adjacent to the campus, the Community Plastic Reduction Promotion Center was established to build a community exchange base for plastic-reduction education and promotion, so as to fully promote the concept of a sustainable-consumption life. In 2020, the University and Fubon Life Insurance worked together in the community to organize the "Xianxian Plastic Hand" DIY handmade workshop, which integrates the power of USR and CSR, teaches residents about sustainable-consumption issues and how to make hemp rope net bags, beeswax cloth, and handmade soap in order to reduce the use of plastic products in their daily lives, and attracts residents to actively participate. The "Hey! Less plastic, more points." sustainable-consumption gathering-point activities are encouraged by using the Line electronic points card at designated cooperative stores, self-prepared tableware, or electronic bills and other environmental actions to obtain rewards and feedback, thereby helping industry to reduce costs. This initiative also improves consumer experiences, and both parties contribute to the reduction of plastics.
Despite being affected by the COVID-19 epidemic, 19 furniture and environmentally conscious cooperative merchants around the campus were still recruited. In just 2 months, 80 people responded enthusiastically, and 406 environmental protection actions were achieved. The plastic-reduction movement was additionally promoted by the "I do, I do not plastic!" competition, with environmental short films that are easy to attract attention. The LINE-sticker designs competition can promote an understanding of the relationships between players and the environment. The related board-game design and the solicitation of photography works through various plastic-reduction actions and environmental and ecological moving shots have increased public attention about environmental issues. More than 100 people responded to the selection of related works. This event took place on November 7, 2020. The "Golden Plastic Award" ceremony clearly demonstrated the close connection between diverse plastic-reduction actions and life behaviors from the award-winning works in various categories, and allowed participants to understand the importance of sustainable consumption behavior.