On March 15, National Taiwan Normal University's Sunlight Boulevard was warmly infused with melodies, first of traditional Chinese folk music performed by the Chinese Music Club of National Taiwan Normal University, followed by a medley of Malaysian song classics sung by the Malaysian Student Association of National Taiwan University, and then a spectacular Saman dance with its crisp and rhythmic percussions was presented by Indonesian students from National Taiwan University of Science and Technology, marking the opening ceremony of this year's International Cultural Festival at NTNU.
According to the Office of International Affairs, the theme of this year's International Cultural Festival is 'Immense,' represented by a colorful array of hot air balloons that symbolize a gathering on the NTNU campus of travelers from different countries, who will carry their dreams into the immense sky. The 2022 International Cultures Season was jointly organized by National Taiwan Normal University, National Taiwan University (NTU), and National Taiwan University of Science and Technology (NTUST) as the three universities of the National Taiwan University System. NTNU's International Cultural Festival was this year's opening event, giving international students from the three schools a platform to showcase their home cultures on each campus. Students from Vietnam, Thailand, Indonesia, Myanmar, Japan, and China dressed in traditional attire and displayed their home cuisines and cultures at booths along the Sunlight Boulevard. NTNU President Wu Cheng-Chih also took this opportunity to invite ambassadors from all over the world to return to NTNU on June 1 to join the university's centennial celebration this year.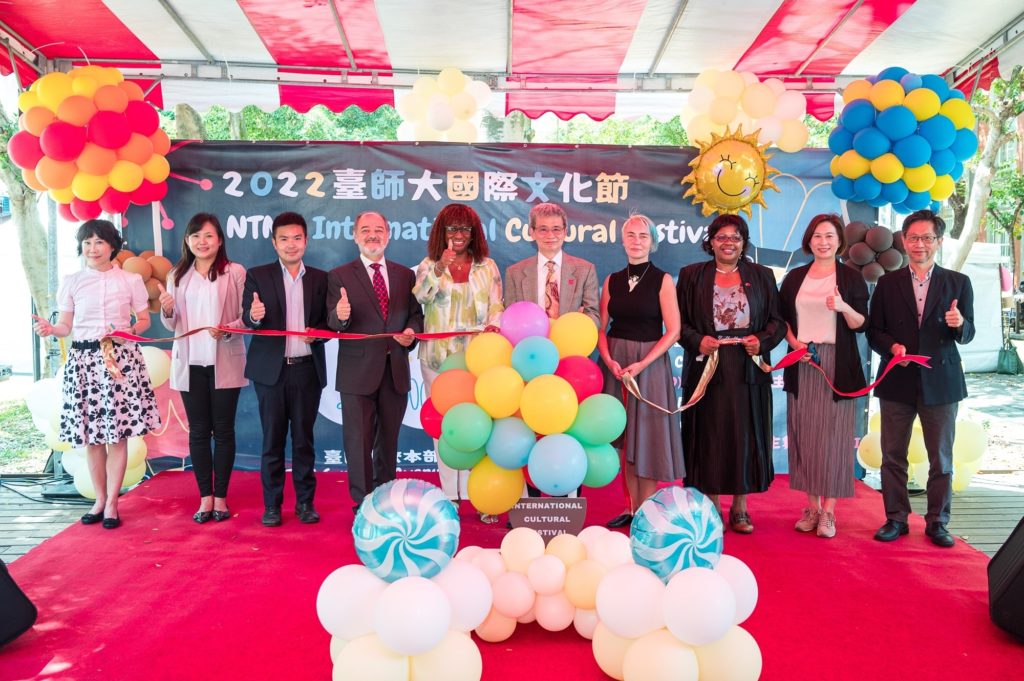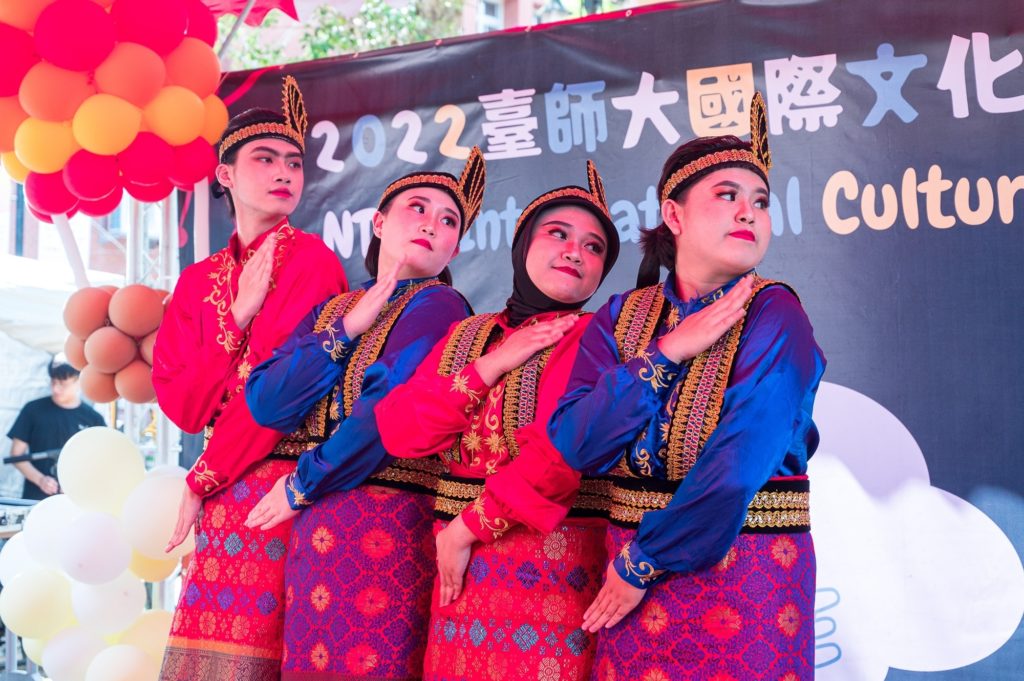 Guests from various embassies and representative offices came to take part in the opening day, including Ambassador Andrea Clare Bowman and Minister Counsellor Elroy Wilson from the Embassy of St. Vincent and the Grenadines, Counsellor Lindiwe Kunene and First Secretary Zanele Bhembe from the Embassy of the Kingdom of Eswatini, Head of Office Martin Torres Gutierrez Rubio from the Mexican Trade Services Documentation and Cultural Office, Deputy Head of Office Dita Táborská from the Czech Economic and Cultural Office, and Chief of Culture/Protocol/Education Section Thirathorn Sucharikul of the Thailand Trade and Economic Office, among others.
In his opening speech, NTNU President Wu Cheng-Chih first thanked all the international guests for showing their support by attending this event. He also mentioned that many international students have integrated into the local community, thus enriching the campus with more cultural colors. About 1,600 international students are currently pursuing their degrees at NTNU, and about 900 more are studying at the Mandarin Training Center and other short-term programs, resolutely completing their programs in spite of the pandemic. President Wu also invited all the guests to enjoy the International Cultural Festival spanning three days and to join in the university's centennial celebration this June.
Ambassador Andrea Clare Bowman said that the International Cultural Festival demonstrates how NTNU contributes to the principle of cultural diversity. She also thanked NTNU for being the first academic institution in Taiwan to establish friendship with the Embassy and to host a celebration on the NTNU campus in 2019 for the 40th anniversary of St. Vincent and the Grenadines' independence. She wished NTNU continued success in its international exchange developments.
Head of Office Martin Torres Gutierrez Rubio expressed appreciation for being able to be a part of this meaningful festival and praised NTNU for continuing to organize the international cultural festival year after year as he considered it to be an important event. He also wished NTNU a happy centennial anniversary and looked forward to ever deepening understanding and sharing of each other's cultural characteristics.
This year's International Cultural Festival was held from March 15 to March 17. Thirteen booths featuring different countries were set up on the Sunlight Boulevard, selling distinctive dishes such as Thai iced tea, Burmese semolina cakes, and Indonesian beef padang and cultural goods such as Taiwanese shuttlecocks from the students' home countries. Visitors could also try on the elegant Vietnamese áo dài and festive Japanese happi as well as sample Chinese facial masks and essential oils.